A New Perspective on Coping with Pruritus in PFIC
Overview
Our Rare Disease Month theme during February 2023 was a pertinent issue facing rare disease patients and families: mental well-being. The challenges of pruritus are a significant issue for many PFIC patients and families. The constant itch has many negative effects on mental health and quality of life. To help address this issue, we hosted a special five-part webinar series starting on February 16 and running through March 9, 2023. It is titled "A New Perspective on Coping with Pruritus in PFIC." We hope to offer families new tools to help build and develop pruritus coping skills. Even if you or your child do not suffer from pruritus, this webinar series will still provide general information that could be beneficial to you. Some of the coping skills and strategies covered are applicable to a wide variety of life challenges, not just pruritus.
During these webinars, you will learn:
The role of stress in pruritus
Tips for managing stress
Interventions for chronic itch
Tips on how to find a therapist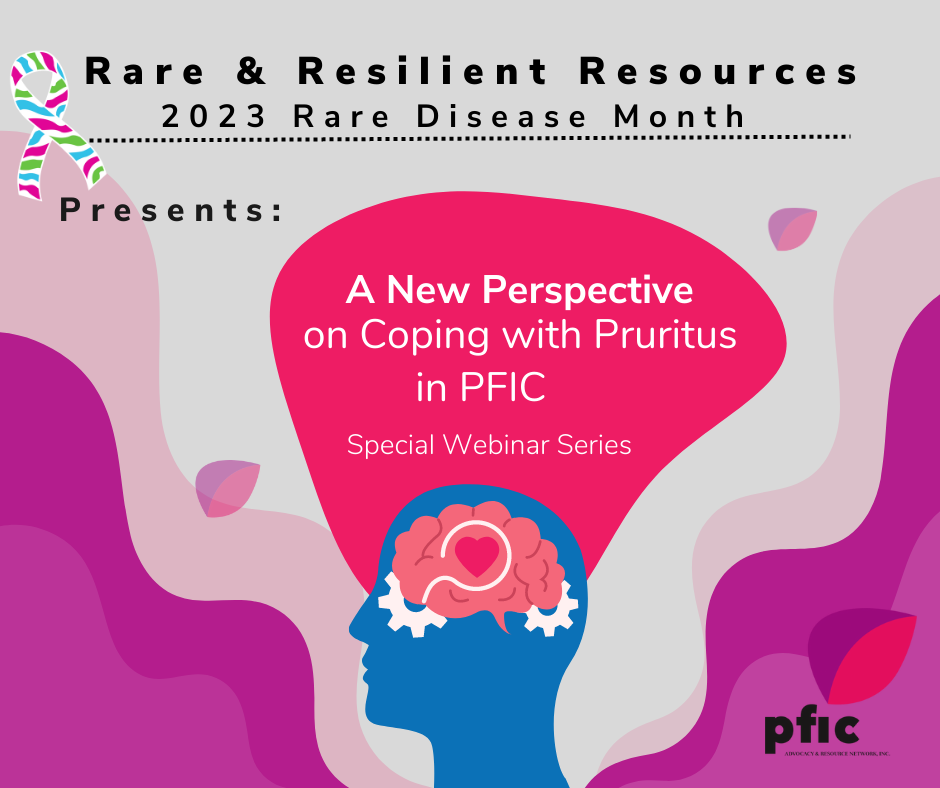 The webinars were recorded live and include Q&A from attendees. We will be adding the audio recordings along with a session recap onto our webinars page once they have been recorded.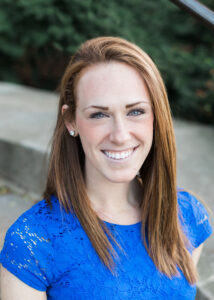 Host: Caitlin Shneider
Caitlin is a Clinical Psychology Doctoral student at Georgia State University. Caitlin examined the influence of child pain catastrophizing and parent response to pain on psychosocial and functional outcomes for youth, giving her a unique perspective on dealing with Pruritus.
Webinar Installments
1. "Considering the Role of Stress in Pruritus"
Session Audio Recording
Session Breakdown
2. "Tips for Managing Stress"
3. "Thinking about Thinking"
4. "Evidence Based Interventions for Chronic Itch"
5. " Finding a Therapist"
Resourceful Downloads
*The Itch Workbook download was designed for Atopic Dermatitis, NOT for PFIC. Though the thought concepts may transfer between the two and help you and your child. Download and print the workbook to use.