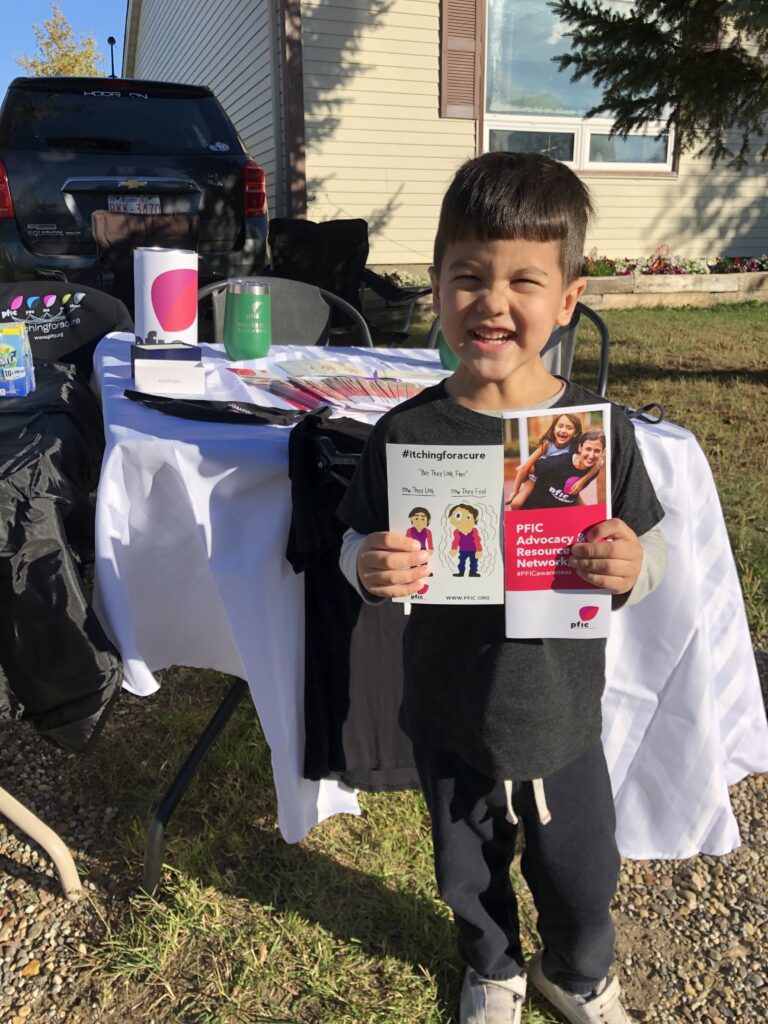 Share Your Story
Whether you are a patient, caregiver, family member, or friend, we invite you to share your story. You have a unique and important story to tell about PFIC and related diseases. These stories are our community's greatest tool, as they share our strength, resilience, and the lessons we've learned. They also help more clearly reveal our unmet needs, so that we can help guide advocacy efforts and inspire scientific research to address them.
Read other patient stories or watch video family stories.
How will we use your story?
We post family stories on the PFIC Network blog and our social media channels. In the past, we have also gathered patient stories for events like our FDA Listening Session or the 2022 Scientific Conference. Patient stories are a powerful way to share the challenges facing PFIC families with clinicians, researchers and federal regulators. You may also share your story anonymously.
Use the form below to tell us your story.
You may attach photos and artwork you would like to share along with your story.
Interested in sharing your story over video? Contact melissa@pfic.org.