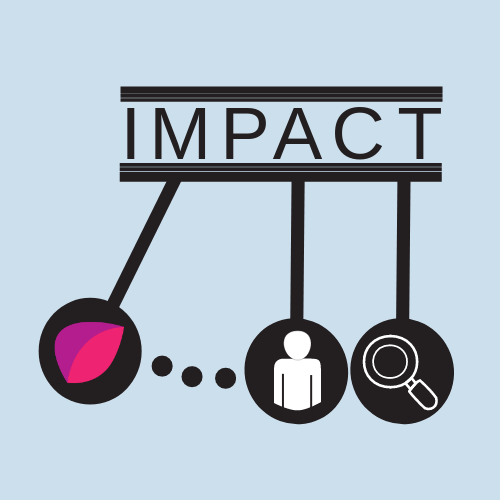 Welcome to the homepage and information center for the PFIC Network project IMPACT!
IMPACT is an acronym that stands for: "Identifying research targets by Merging Patient And Clinician Treatment information." The goal of the project is to prepare the PFIC community for patient-centered outcomes research by July 2025.
This project is funded through a Patient-Centered Outcomes Research Institute (PCORI) Eugene Washington Engagement Award (EASO-30455).
For more information about the project, watch the webinar below or keep reading by scrolling down the page!
Our Objectives
Educate
Educate our community of PFIC patients, parents, clinicians, and researchers about patient-centered outcomes research using learning modules and focus groups.
Build Partnerships & Create a Roadmap
Gather and discuss feedback from community members regarding how PFIC patients and researchers can become sustainable partners in research studies. Produce a written framework with clear guidelines for conducting patient-centered outcomes research in PFIC.
Identify Patient Priorities
Build an interactive web app with helpful information about different PFIC treatments that will solicit patients' experiences with them. User responses will be used to identify patient-centered research priorities.
Pursue Research Together
Once our project is complete in 2025, we will use our community-established priorities and guidelines for conducting research to pursue the first PFIC patient-centered outcomes research study together!
What is Patient-Centered Outcomes Research?
Patient-centered outcomes research (or, "PCOR" for short) focuses on questions and outcomes that are meaningful and important for patients and their families. A key difference with conventional clinical research is that patients and caregivers are equal partners at every step of a study from start to end. The findings of PCOR can help patients and their healthcare providers make more informed decisions by shedding light on which treatments are more likely to align with patients' preferences and values, helping them make choices that are best suited to their individual needs.
Our Motivation
During roundtable discussions at the PFIC Network Family & Scientific Conference in 2022, many PFIC parents expressed that they felt uninformed in their healthcare decisions, not knowing what the best "next step" was for their children and their families.
As with many other rare diseases, there are limited clinical care guidelines for the management of PFIC diseases.
Our goal with project IMPACT is to work towards addressing these challenges by preparing for patient-centered outcomes research in PFIC. 
Project Leadership
Project Lead: Melissa Kochanowsky, Programs Manager, PFIC Network
Project Co-Lead: Dr. Gitta Lubke, Science Advisor, PFIC Network
Focus Group Facilitator: Alexandra Perez, Community Advisory Council Chair, PFIC Network
Focus Group Facilitator: Dr. James Squires, UPMC Children's Hospital of Pittsburgh
Community Liaison: Emily Ventura, Executive Director, PFIC Network
Web Platform Developer: Paolo Catalla, Semi:Formal
PCOR Consultant: Dr. Emily Perito, UCSF Benioff Children's Hospital