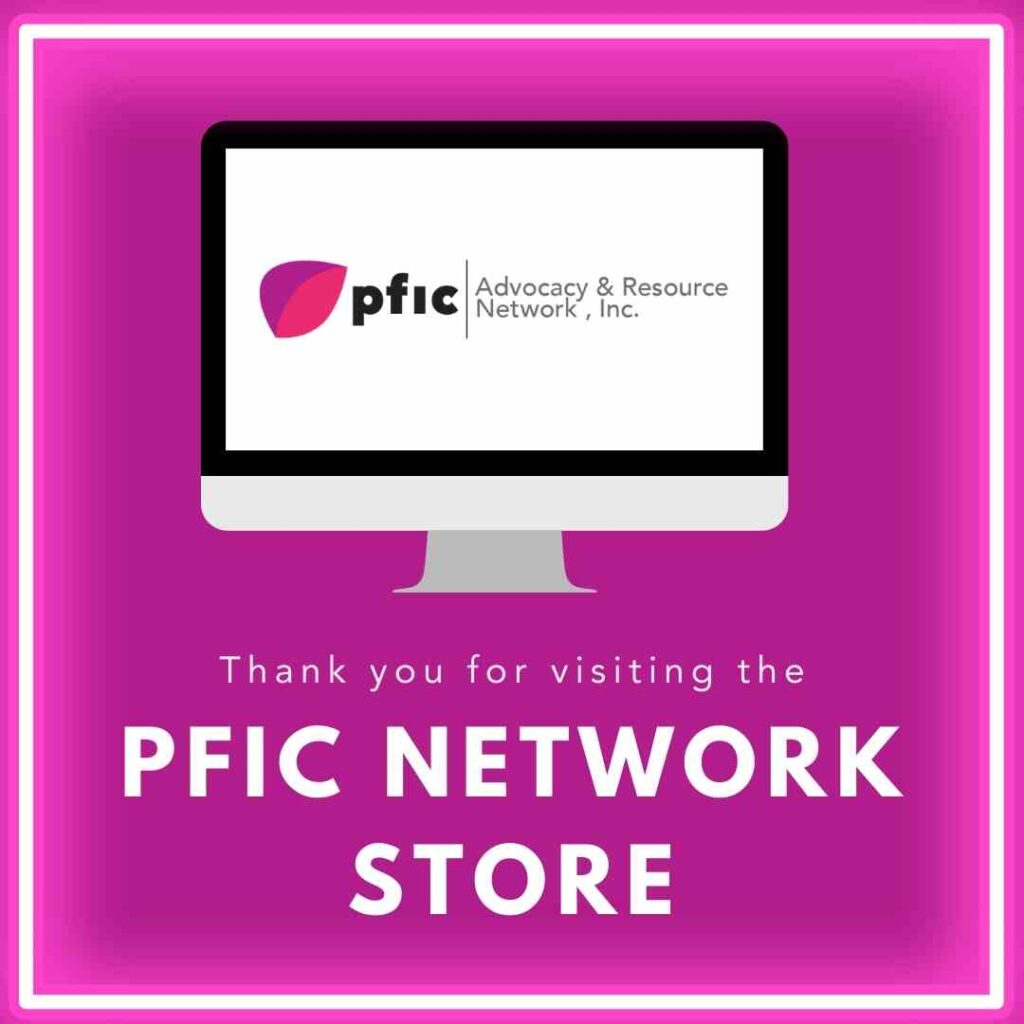 Welcome to the PFIC Network Store!
The PFIC Network Store is your hub for official PFIC Network merchandise and apparel. Show your support for the PFIC Network mission with one of our logo T-shirts or a cozy hooded sweatshirt. We also carry a variety of PFIC awareness items like wristbands, pens and fundraising swag kits. We've got everything you need to raise awareness or host a fundraiser.
All proceeds from our store go directly to supporting our mission.
Have an idea for a PFIC Network item you'd like us to carry or questions about our gear?