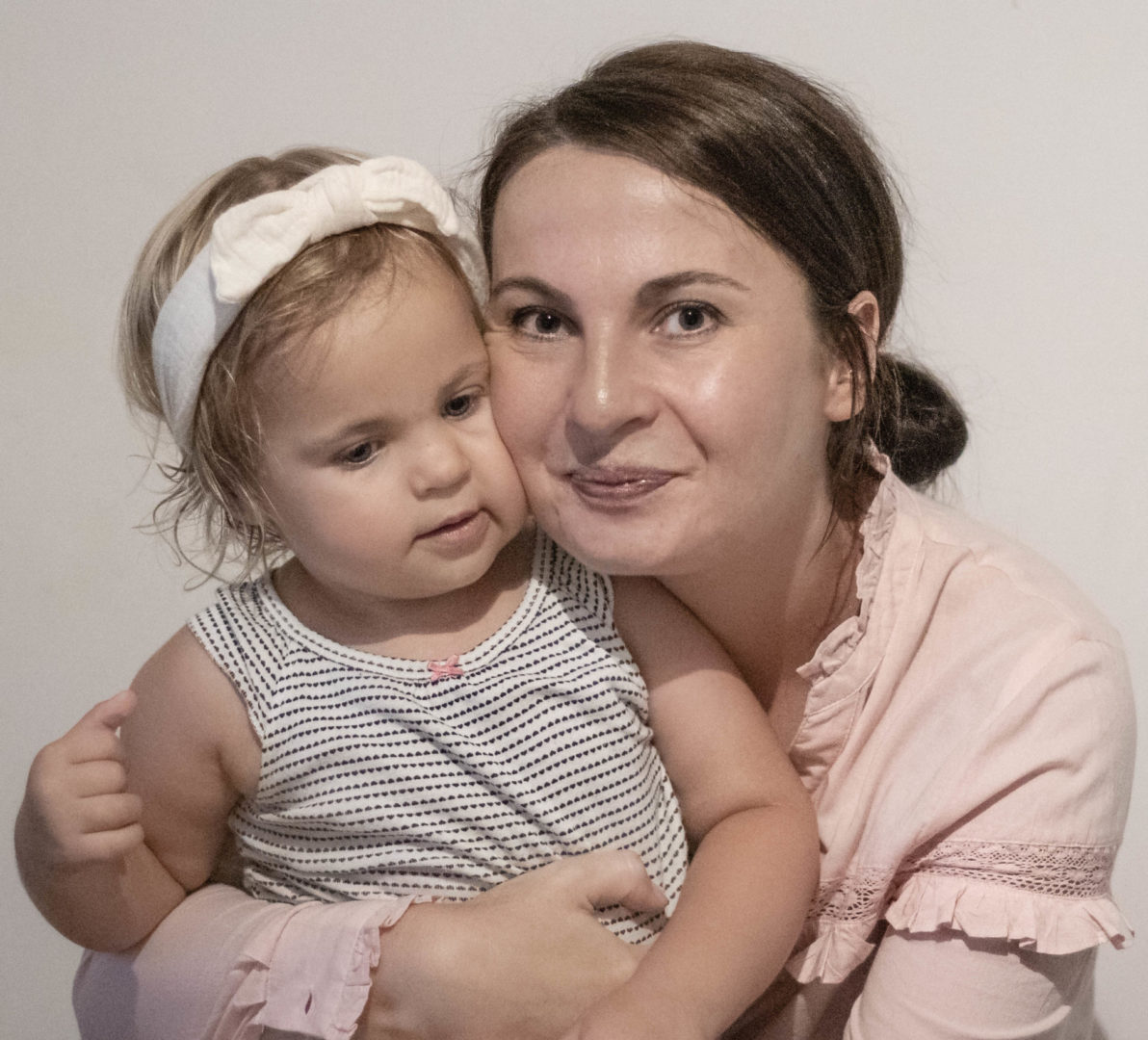 PFIC Network Poland
Founder of PFIC Network Poland
Runs a support group for parents of children with PFIC.
Privately, a mother of two children, one of them has PFIC type 2.
Contact Us: pficnetworkpolska@gmail.com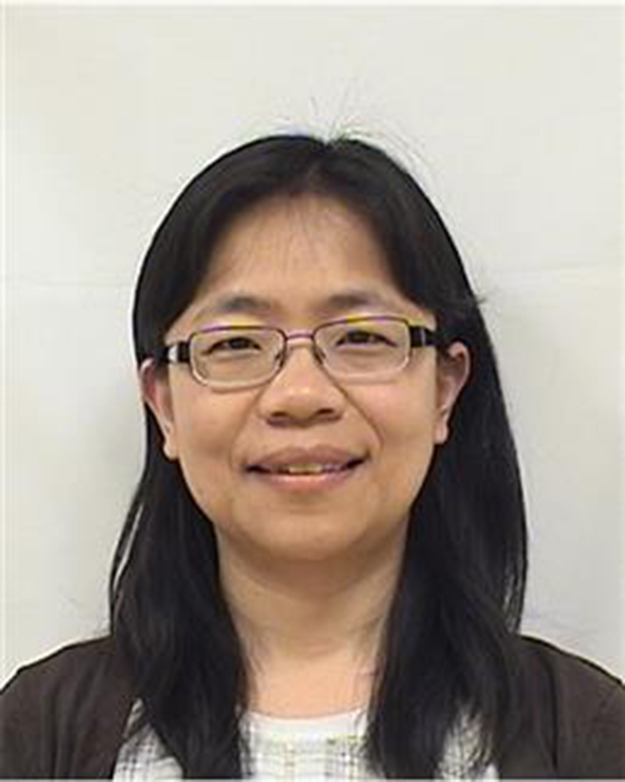 Cincinnati Children's Hospital Medical Center
Affiliations:
Division of Gastroenterology, Hepatology and Nutrition
Division of Developmental Biology
Cincinnati Children's Hospital Medical Center
Department of Pediatrics
University of Cincinnati
Bio:
As a basic scientist, I am interested in understanding mechanisms of liver development and etiologies of liver diseases. I obtained my PhD in Biology from Vanderbilt University and did postdoctoral training at University of California, San Francisco. In 2012, I started my own research laboratory at Cincinnati Children's Hospital. My research focuses on childhood chronic cholestasis caused by genetic mutations.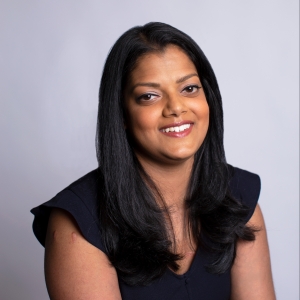 EveryLife Foundation
Swapna is the EveryLife Foundation's RDLA State Advocacy Fellow where she created and now is growing the foundation's state advocacy program, including the creation of an online RDLA State Advocacy Hub. Swapna in addition lives with a rare disease. She was diagnosed with Short Bowel Syndrome, a chronic GI rare disease, at birth 31 years ago, and has lived with supplemental intravenous nutrition and tube feeding her entire life. In 2014, she had a small intestine organ transplant. Swapna, a recent Master's in Public Health graduate from The University of Alabama at Birmingham, is also an accomplished speaker and advocate. Swapna through her platform, Swapna Speaks, has given several presentations across the world to various healthcare events, including, a TEDx talk. Swapna, does healthcare advocacy work at the federal and state level for the Short Bowel Syndrome and broader rare disease community. In 2017, she founded Alabama Rare, a grassroots state coalition to unite Alabama's rare disease population.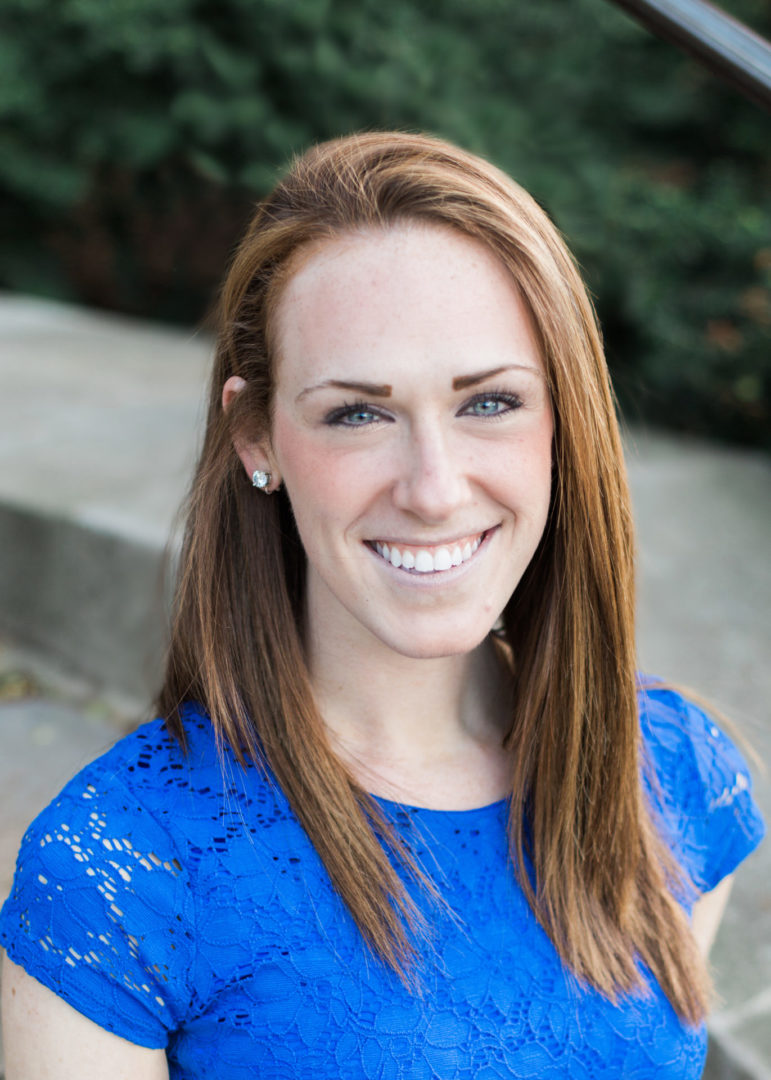 Georgia State University
Affiliations:
Department of Psychology at Georgia State University.
Bio:
Caitlin Shneider, M.A. is a Clinical Psychology Doctoral student at Georgia State University. Caitlin is interested in child and family factors that promote adjustment and resilience in the context of pediatric chronic diseases. As part of her thesis, Caitlin examined the influence of child pain catastrophizing and parent response to pain on health-related outcomes for youth with Sickle Cell Disease. She received a Bachelor of Arts from the University of Michigan, earning an Honors appointment in Biopsychology, Cognition, and Neuroscience. Before starting graduate school, Caitlin worked as a clinical research assistant for the Behavioral Diabetes Research Team at Children's National Medical Center. While at Children's National, Caitlin coordinated a multi-site randomized controlled trial that sought to test the efficacy of an intervention for parents with young children with type 1 diabetes.
William F. Balistreri, M.D.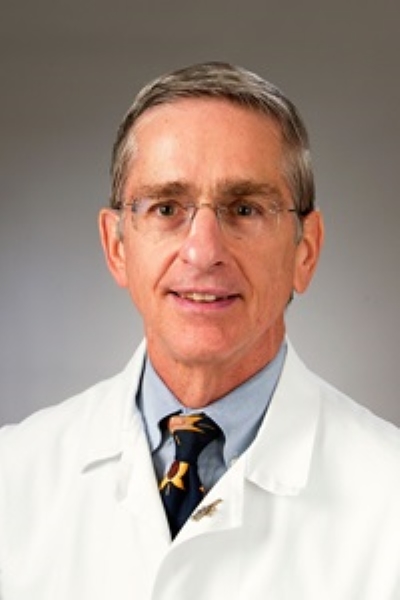 University of Cincinnati College of Medicine, Department of Pediatrics
Titles:
Dorothy M. M. Kersten Professor of Pediatrics Director Emeritus, Pediatric Liver Care Center Medical Director Emeritus, Liver Transplantation Program Director Emeritus, Fellowship in Transplant Hepatology Professor
Bio:
Through more than 590 publications, Dr. Balistreri has helped to clarify the causes and management of liver and gastrointestinal diseases in children. His innovative research has addressed many aspects of hepatobiliary diseases in children, including neonatal cholestasis, metabolic liver disease, viral hepatitis, and liver transplantation.     Dr. Balistreri has been the Editor-in-Chief of The Journal of Pediatrics since 1995. He is the former Editor-in-Chief of the Journal of Pediatric Gastroenterology and Nutrition, and co-editor, associate editor, guest editor, reviewer and member of numerous editorial boards of several journals. He is co-editor of the prestigious text Liver Disease in Children, now in the 5th edition.  
   In 2000, Dr. Balistreri became the first Pediatrician to serve as president of the American Association for the Study of Liver Diseases (AASLD).   In addition, he has received numerous awards. 
   These include the Distinguished Leadership Award from the CCFA; the Andrew Sass-Kortsak Memorial Award from the Canadian Liver Foundation and the Canadian Association for the Study of Liver; the Murray Davidson Award from the American Academy of Pediatrics; the prestigious Shwachman Award from the North American Society for Pediatric Gastroenterology, Hepatology and Nutrition (NASPGHAN); the Founder's Award, Cincinnati Pediatric Society; The Distinguished Alumnus Award, University of Buffalo and The Distinguished Alumnus Award, University of Buffalo School of Medicine,  The Daniel Drake Medal, University of Cincinnati, College of Medicine; the Distinguished Service Award from the AASLD; and the Distinguished Educator Award from the American Gastroenterological Association (AGA). He received the 2001 Pediatrician of the Year Award from the Ohio Chapter of the American Academy of Pediatrics (AAP) for distinguished achievement in pediatric care and in the education of patients and physicians.  
   In 2012, NASPGHAN established the William F. Balistreri, MD, Prize for Excellence in Pediatric Gastroenterology, Hepatology and Nutrition. This award will recognize outstanding achievement in an area relevant to the field to be bestowed each year at the annual NASPGHAN meeting.  
   Balistreri joined Cincinnati Children's in 1978. He served as division director of Pediatric Gastroenterology, Hepatology, and Nutrition for 25 years. 
Dr. Balistreri has been listed multiple times in Best Doctors in America.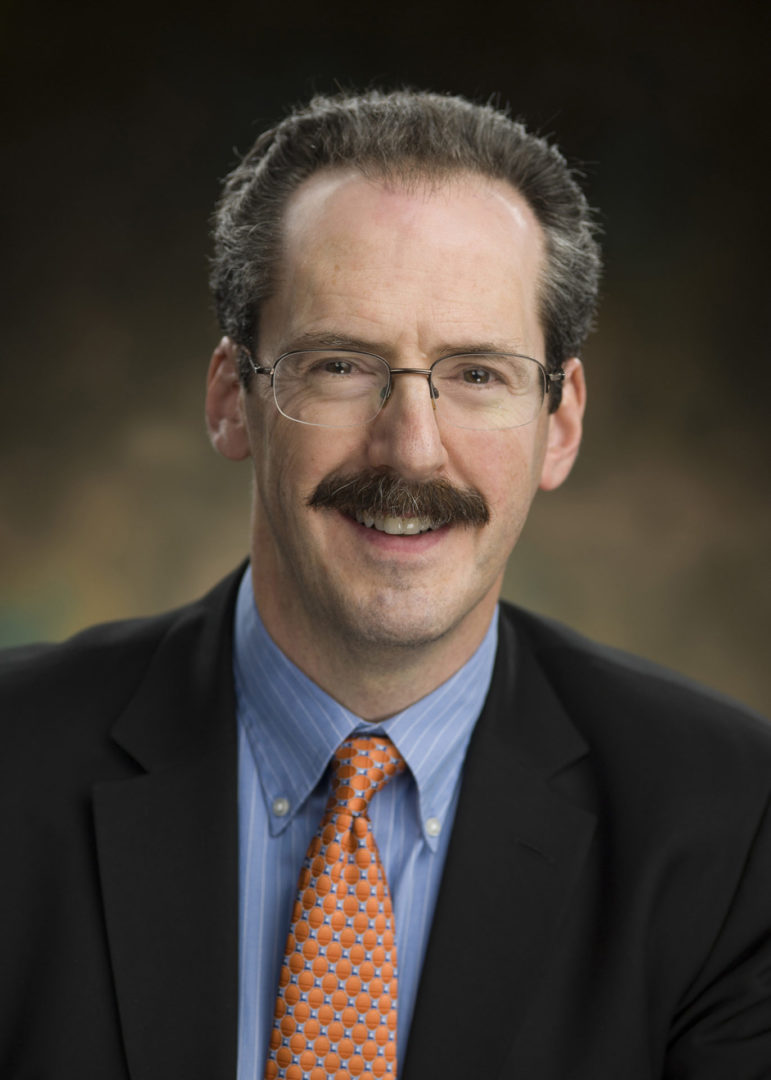 Baylor College Medicine & Texas Children's Hospital
Affiliation:
George Peterkin Endowed Chair and Head of the Section of Pediatric Gastroenterology, Hepatology and Nutrition
Bio:
Benjamin L. Shneider, MD is the George Peterkin Endowed Chair and Head of the Section of Pediatric Gastroenterology, Hepatology and Nutrition at the Baylor College of Medicine and Texas Children's Hospital.  Dr. Shneider is a Pediatric Hepatologist actively involved in clinical and translational investigations of pediatric liver diseases. His interest in Pediatric Hepatology was sparked during medical school at The University of Chicago. He completed a residency in Pediatrics at The Children's Hospital, Boston with subsequent fellowship training in Pediatric Gastroenterology/Hepatology at the Yale University. He served as the Director of Pediatric Hepatology at the Mount Sinai School of Medicine for nine years and at the University of Pittsburgh School of Medicine for seven years, until his recruitment to Texas Children's Hospital and the Baylor College of Medicine in 2015.  Dr. Shneider is a member of the American Society of Clinical Investigators and the American Pediatric Society.  
University of California San Francisco
James Squires, M.D. , M.S.
Children's Hospital of Pittsburgh
Director, Pediatric Transplant Hepatology Fellowship
Program Division of Gastroenterology, Hepatology and Nutrition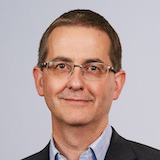 Kings College, London
Professor of Molecular Hepatology Honorary Consultant Pediatric Hepatologist
Henkjan J. Verkade, MD,PhD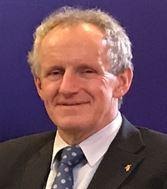 Beatrix Children's Hospital / University Medical Center Groningen
Affiliations:
Professor of Pediatrics
Pediatric Gastroenterology & Hepatology, Dept. Pediatrics
Beatrix Children's Hospital / University Medical Center Groningen
Bio:
Henkjan J. Verkade is a pediatric gastro/hepatologist at the Beatrix Children's Hospital of the University Medical Center Groningen. He studied medicine at the Erasmus University Rotterdam. He received his PhD degree in Medicine cum laude at the University of Groningen on the thesis entitled "Lipid absorption and metabolism". Henkjan Verkade was a post-doctoral fellow at the University of Alberta, Edmonton, Canada. His post-doc studies concentrated on the hepatic production of Very Low Density Lipoproteins.
Henkjan Verkade combines clinical work in pediatric gastro/hepatology with clinical and fundamental research projects. He is a member of national and international professional associations and organizations, including American Association Study of Liver Diseases, European Society Pediatric Gastroenterology Hepatology and Nutrition (ESPGHAN), Dutch Society for Transplantation, and the European Cystic Fibrosis Society. For ESPGHAN, he served as Chair of the Hepatology Committee and member of the Council (2016-2020). His current research projects involve intestinal lipid absorption and metabolism, the enterohepatic circulation, and pediatric liver disease (biliary atresa, liver transplantation, familial cholestatic syndromes). In 2017 he initiated, together with Dr. Bettina Hansen and Dr. Daan van Wessel, the NAPPED initiative: a global registry of patients with Progressive Familial Intrahepatic Cholestasis type 1 (FIC-deficiency) or type 2 (BSEP-deficiency). 
He has authored more than 250 peer-reviewed publications in the fields of pediatric hepatology, nutrition, and gastro-intestinal physiology, and more than 15 book chapters. Since 2019, he is associate editor of the Journal of Pediatric Gastroenterology and Nutrition. He has supervised 45 PhD students up till successful completion of their thesis.
University of Notre Dame
Affiliations:
Professor Emerita in the Department of Psychology/Quantitative Area at the University of Notre Dame
PFIC Network
Bio:
Gitta Lubke is a Professor Emerita in the Department of Psychology/Quantitative Area at the University of Notre Dame. Her research interests are data mining and general latent variable modeling. In addition to the challenges of analysing complex human behavior such as psychiatric disorders, she is interested in the analysis of genetic data. Related areas of expertise include mixture models, twin models, multi-group factor analysis and measurement invariance, longitudinal analyses, and the analysis of categorical data.
She got involved in PFIC Network by knowing Cedar and her parents Emily and Dario since Cedar's diagnosis. She currently writes grant proposals for PFIC Network, contributes to educational materials, and works on improving the patient registry.
Andrew Scott, Policy Director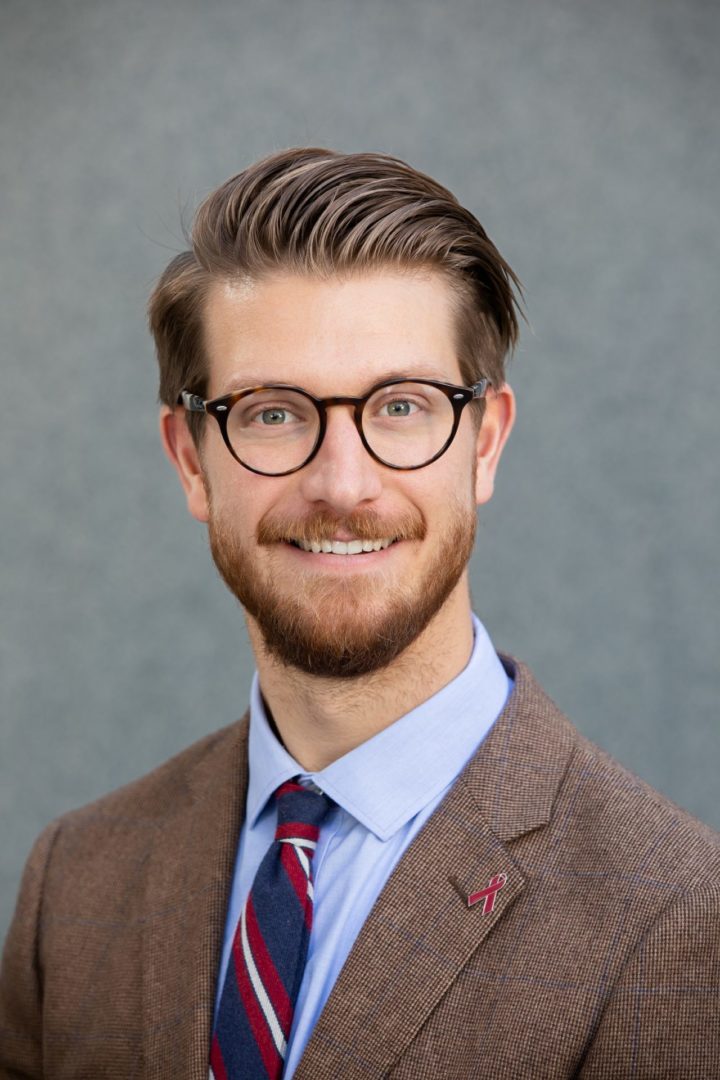 Global Liver Institute
Affiliations:
Global Liver Institute
Johns Hopkins University
Bio:
Andrew leads Global Liver Institute's (GLI) policy department by proactively advancing patient-centric legislative and regulatory initiatives. Andrew is a consensus builder and appreciates all issue perspectives while presenting parties with creative solutions. He built his foundation in health policy, stakeholder engagement/advocacy, and government affairs as a part of Cullari Communications Global, and Endo Pharmaceuticals. He has experience as the lobbying lead, establishing coalitions, developing advocacy outreach plans, directing stakeholders, and managing Political Action Committees. Whether it was during his career, or studying public health at Johns Hopkins University, Andrew has established an expansive level of experience that he employs to address liver health policy priorities.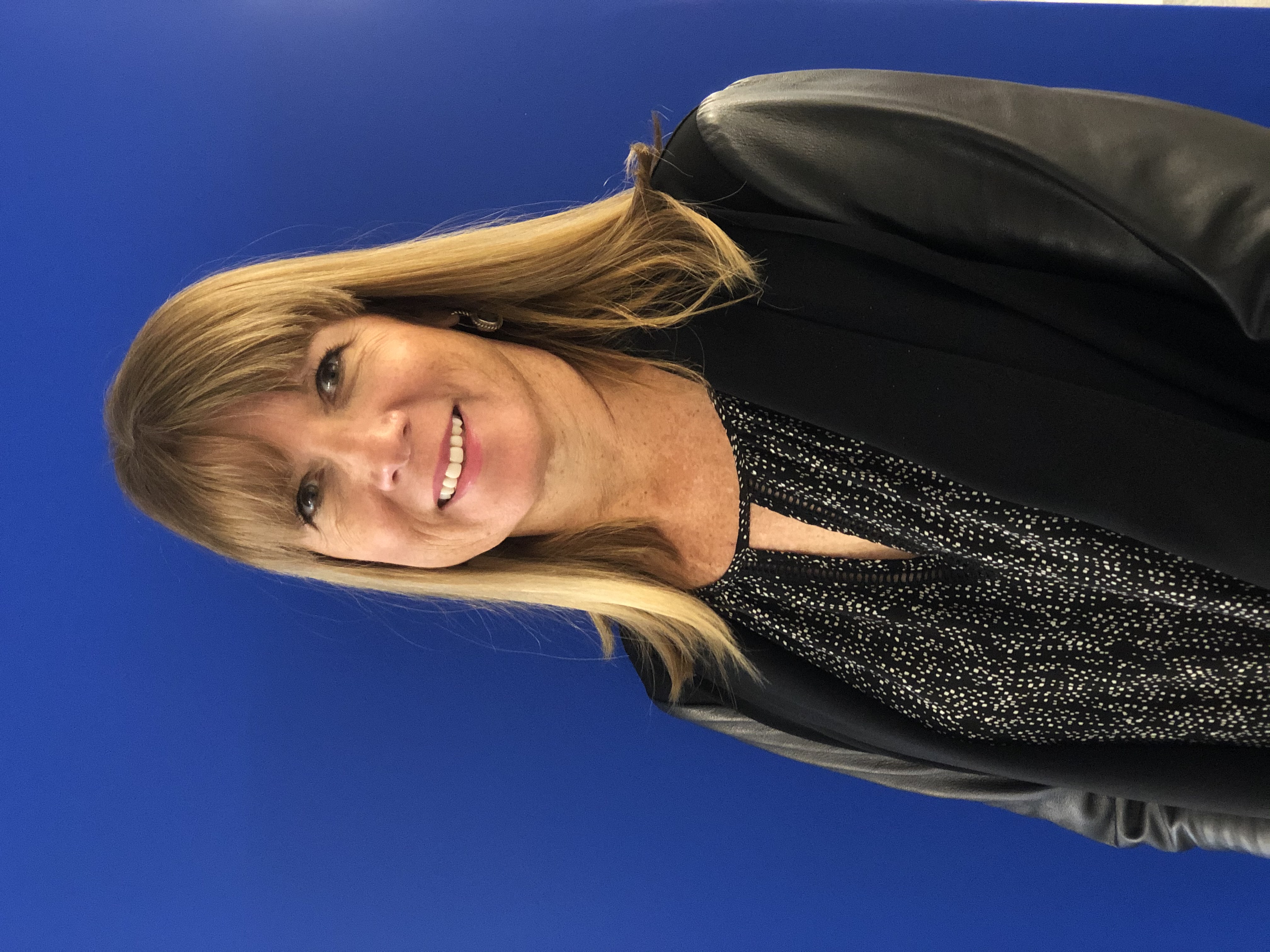 Albireo Pharmaceuticals
Christine holds a Master of Science in Clinical Investigation and a doctorate in Cell Biology from the University of Massachusetts Medical School, where she also participated in the Kirchstein NRSA Training Fellowship. She has a Bachelor of Science in Chemistry with honors from the College of William and Mary.  Dr Clemson spent 15 years in academia, studying the functional role that non-coding RNAs serve in cell nuclei. Since her transition from the academic realm, Christine has served in Medical Affairs, primarily in rare diseases, including infantile spasms at Questcor and hypophosphatasia at Alexion.   She served as Global Senior Medical Director for Sage Therapeutics, where she was responsible for the development and execution of the global medical plan for the first approved drug in postpartum depression and as Vice President of Medical Affairs at AMAG in the women's health arena.  She currently serves as the Head of Global Medical Affairs at Albireo, leading the medical team supporting the global launch of odevixibat for several rare pediatric cholestatic disorders including PFIC, Alagille Syndrome and Biliary Atresia.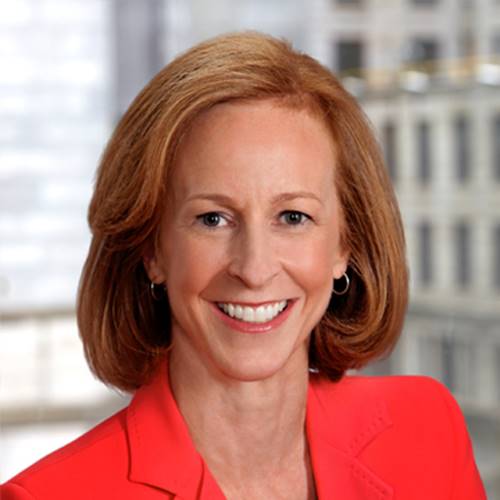 Albireo Pharmaceuticals
Pamela Stephenson joined Albireo in March 2019 as chief commercial officer. Pamela has more than 20 years of biopharma commercial leadership experience across multiple functions and disease areas. Before joining Albireo, she served as vice president, Global Market Access and Value, at Vertex Pharmaceuticals, where she led the global market access and pricing strategy for current and future products. Earlier in her tenure at Vertex, she led marketing and sales activities for the company's hepatitis C and cystic fibrosis lines of business, and oversaw the U.S. launches of Incivek® (telaprevir) and Orkambi® (lumacaftor/ivacaftor). Prior to Vertex, Pamela spent 10 years at Pfizer in marketing roles of increasing responsibility for brands such as Viagra® (sildenafil citrate), Lyrica® (pregabalin) and Aromasin® (exemestane). She holds a bachelor's degree from Brown University and received her master's degree in public health from Boston University School of Public Health. Mirum Pharmaceuticals
Affiliations:
Chief Scientific Officer Mirum Pharmaceuticals
Imperial College London
Bio:
Pamela Vig, Ph.D., is chief scientific officer for Mirum Pharmaceuticals, where she leads scientific and clinical aspects of drug development and research, as well as medical affairs.
Pam has more than 25 years of industry experience in clinical development, medical affairs and translational science in various liver diseases including HBV, HCV, NASH and cholestatic liver disease, as well as HIV and other infectious diseases. Before joining Mirum, Pam held leadership roles at Allergan and Tobira Therapeutics as vice president of clinical research and discovery, as well as vice president of clinical research at Presidio Pharmaceuticals. Pam previously served as director, global medical affairs, at Johnson & Johnson in London, UK, and also held positions at Idenix Pharmaceuticals and Gilead Sciences.
Pam holds a Ph.D. from Imperial College London in the departments of hepatology and histopathology.