PFIC Network Board Members & Staff
The PFIC Network team works hard to bring the PFIC community closer than ever, and support the needs of patients and parents. All of what we do is made possible by our wonderful group of parents and supporters that make up our board and staff.
Board of Directors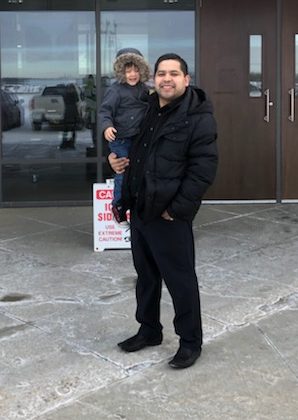 President
Why do you advocate?
I advocate to be a voice for my son who needs healing.

I advocate so all the PFIC warriors have hope that someone is fighting for them.

I advocate so this rare disease is not rare in the minds of people.

I advocate so a cure is found.
What is your role in the network?
I am the President of the PFIC Network and I sit on  the Advisory Board 
Where are you located?
I live in Edmonton, Alberta, Canada
What do you hope to accomplish?
I want to help in establishing PFIC Canada.

I want to contribute in helping the PFIC Network maximize their potential so they can serve families in the best way possible.

Create awareness worldwide.

Find a cure.
Vice President, Co-Founder
How are you connected to PFIC?
I am a parent, a co-founder, and current Vice-President
Why do you advocate?
I advocate because no family should have to fight the battle of PFIC alone.
I advocate because our children deserve better options and outcomes.
I advocate because this disease has had a tremendous impact on my family and I want others to know why PFIC deserves attention and science and policy and change.
I advocate because I want my children to have a future where PFIC doesn't impact their lives.
What is your role in the network?
I helped to co-found the network, after connecting to Melanie and Emily through social media. We have worked together to turn what started as a website, into a fully operational non-profit organization dedicated to making PFIC a household name by increasing advocacy and research, and helping families know they are not alone.
Where are you located?
The Eastern Shore of Maryland, USA
What do you hope to accomplish?
We have already accomplished so much! It's hard to imagine what the future will hold for our fast-growing network.  I hope we continue to reach more families, more doctors, more centers, who have all been impacted by or work with PFIC.  I hope we continue to work with industry to bring better treatment options for PFIC patients so that transplant becomes a thing of the past for our families.  I hope we continue to support families who need it most and to raise awareness that though we are rare, we are mighty!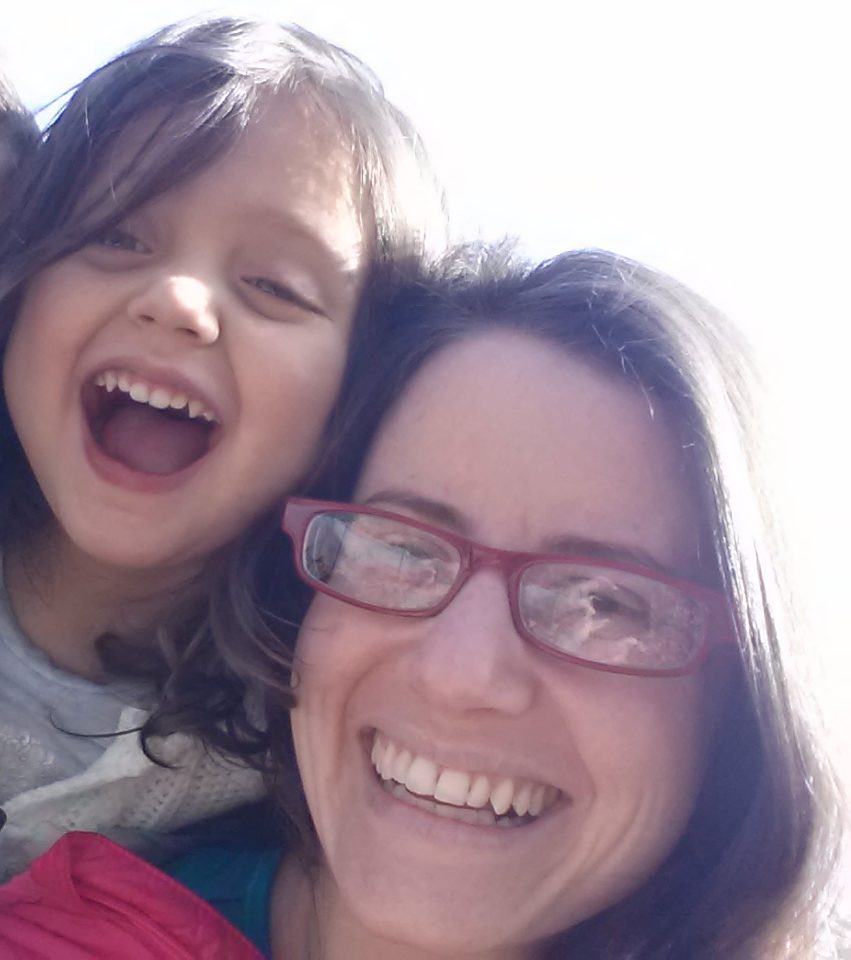 Treasurer
How are you connected to PFIC?
I became connected to PFIC when my best friend's daughter was diagnosed with PFIC 2 in 2012. 
Why do you advocate?
I advocate because I believe it is important for patients of any disease to have access to information and treatment options. I have seen first hand the frustration of a family living with a rare disease who was lacking information and treatment options because the disease was so rare. I am also a registered nurse and have witnessed how powerless patients and families can feel when trying to understand and cope with a disease. My goal in working with the PFIC Network is to help PFIC families feel more informed and less alone.
What is your role in the network?
I am the board Treasurer.
Where are you located?
I am located in Lexington, Kentucky.
What you hope to accomplish?
I hope to help the PFIC Network continue to grow and provide resources for families affected by PFIC. I am also currently the only member of the Board that is not a PFIC parent and I have a background in healthcare, so I hope that I am able to bring a unique outside perspective during my time serving on the Board of Directors.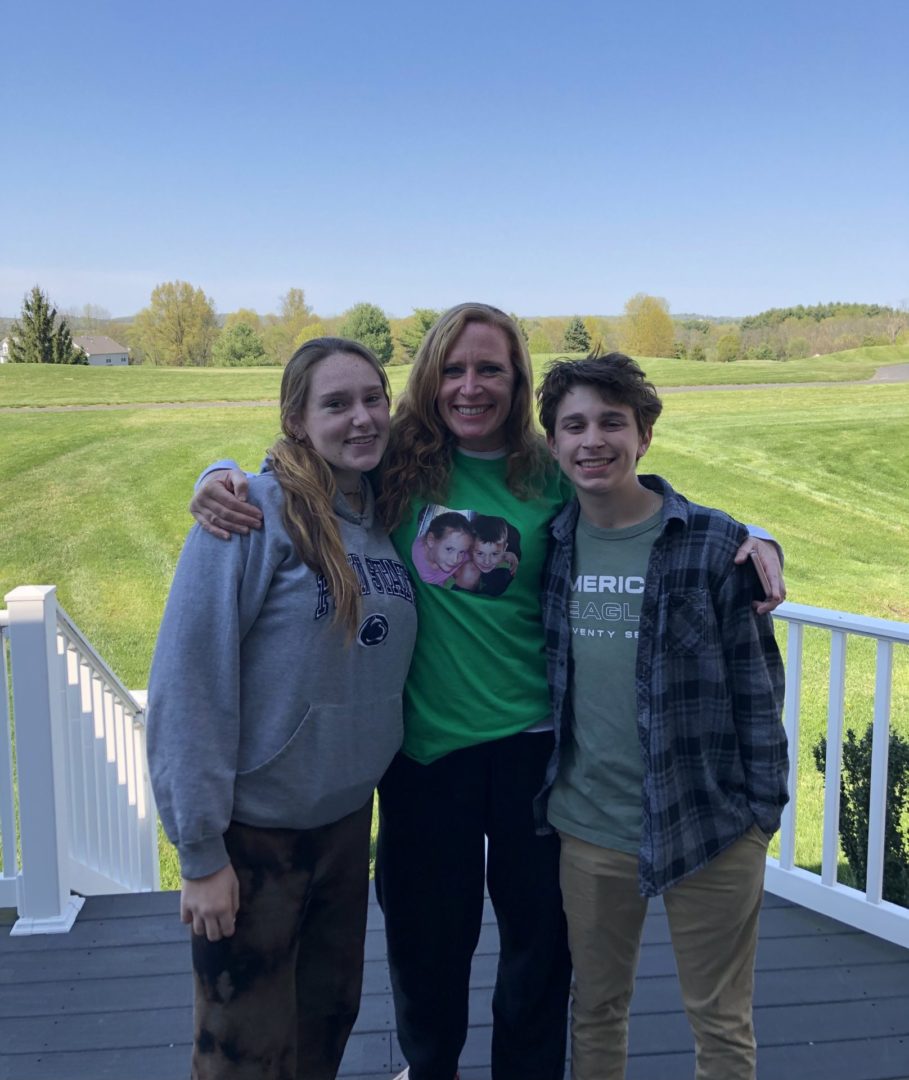 Secretary
PFIC Mother & Advocate
How are you connected to PFIC?
My son Cade, 16 and a junior in high school. He was diagnosed with PFIC 2 at 6 months old. After exhausting medical therapies and surgical interventions, (including having a PEBD for 15 years), Cade was listed for liver transplant in July 2020 and recieved his gift of life on September 23, 2020.
Why do you advocate?
As a a rare disease, PFIC requires voices to spread awareness and push for a cure. After 16 years of PFIC-related experiences under my belt as a caregiver, I feel like I can best serve the network and the mission by connecting with other families, sharing my experiences and doing my part to move the needle towards an eventual cure.  In 2004, it was extremely difficult to find anyone with PFIC and even harder to find information online.  An organization like this –with the resources and community it provides— would have been a dream for my family. I am incredibly proud to be a part of its collective voice.
What is your role in the network?
I joined the Board of Directors in January 2021. Prior to that I was a member of the Parent Advisory Board.
Where are you located?
In suburban Philadelphia, Pennsylvania. Cade has been a patient at Children's Hospital of Philadelphia (CHOP) since 4 months old.
What do you hope to accomplish?
Assist the momentum of the network by providing input and ideas at a leadership level, while continuing to foster personal, family connections that makes this network so very important.
Our Staff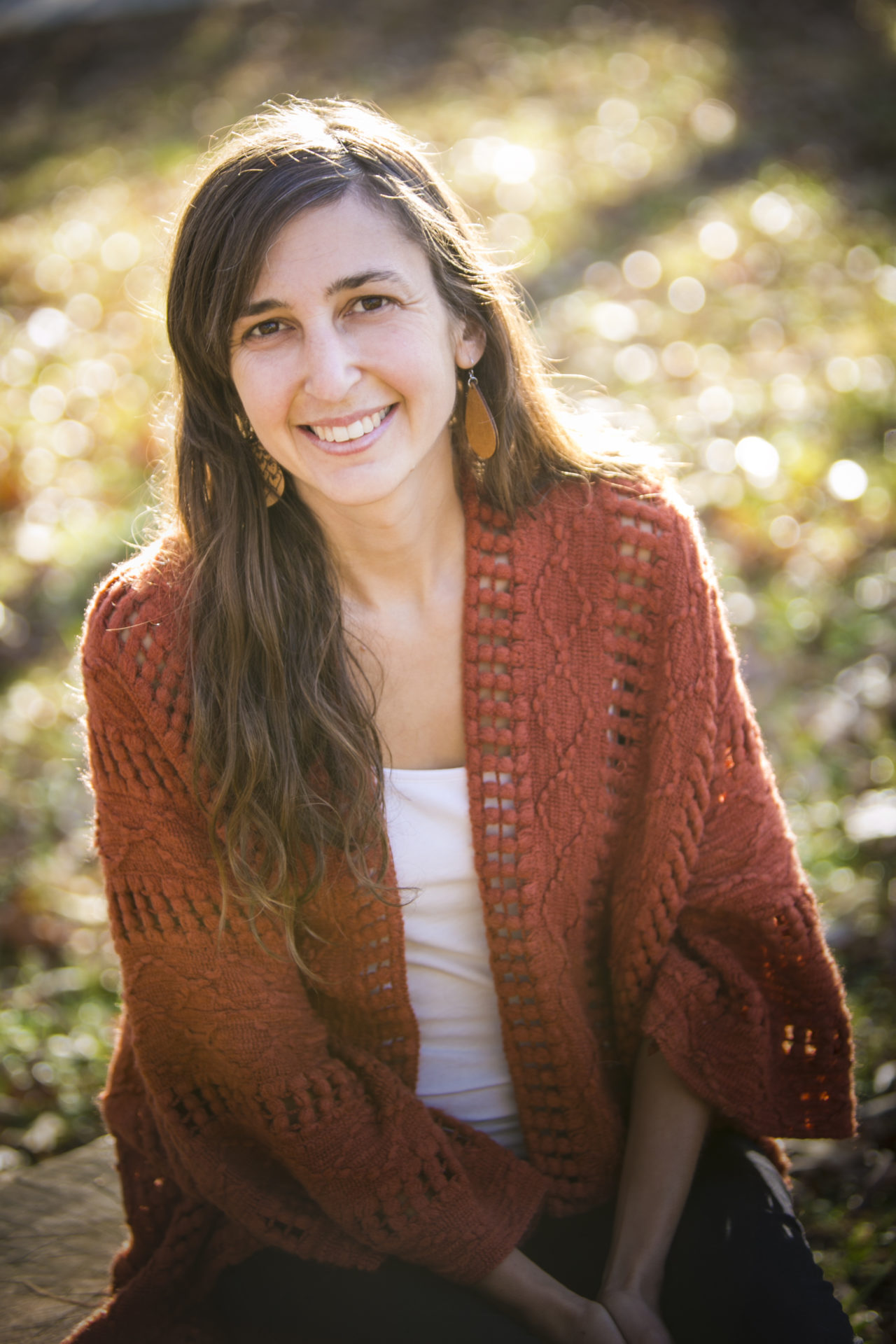 Executive Director
How are you connected to PFIC?
                My 9 year old daughter has PFIC 2. She was diagnosed in 2012, and had a liver transplant in 2017. She is doing well today.
Why do you advocate?
When my daughter was diagnosed we were very much in the dark. There was a lot of uncertainty, very few answers, and no one who we could talk to who understood the disease. There also were no treatments available. Her doctor said that they were learning about PFIC, but it would be at least 10 years until they had anything more to offer. We felt isolated, alone, and hopeless. 
3 years later, I found a support group on facebook. I spent hours scrolling through old messages, learning about others who were dealing with the same disease that my daughter was. They got it. They didn't have the answers, but I instantly felt revived. We were not alone. 
As I got to know the group more and more, I wanted to find a way to help. I just didn't know how or what to do. I am a Registered Nurse, and the nurse in me wanted to provide answers, resources, conversations with doctors, solutions… but I barely could find these things for my own family. I had no idea how to help others.
A few years later, a fellow mother who was running pfic.org at the time reached out and asked for help. When we connected, I learned about all of the connections she had made and all that she had managed to accomplish in her years of running pfic.org. I was empowered. The website needed to grow, the work needed to continue. I didn't know what I was doing, but I knew that I needed to do it. I met Tara and Melanie at that time who also agreed to help. We didn't really know what we were doing, but together we took her work forward. 
I advocate to bridge the gap between patients and healthcare. I advocate to find our patient community resources and support. I advocate to find treatments, solutions and cures. I advocate to give our patient community a voice.
What is your role in the network?
I co-founded the group alongside Melanie and Tara. I started out as President, but recently have shifted into the Executive Director role. I have given up my career as a bedside nurse, for now, and am committed to serving this role as long as the PFIC Network will have me.
Where are you located?
                Kentucky, USA. In a rural area called the Red River Gorge.
What you hope to accomplish?
I hope to provide resources, support and solutions for ALL patients and families. I also hope to bring the patient voice to Research and Advocacy opportunities. I hope to show the world WHY they should learn about PFIC, and help to find hope in a disease riddled with uncertainty. I hope to be able to provide an answer for every patient, every question, every time.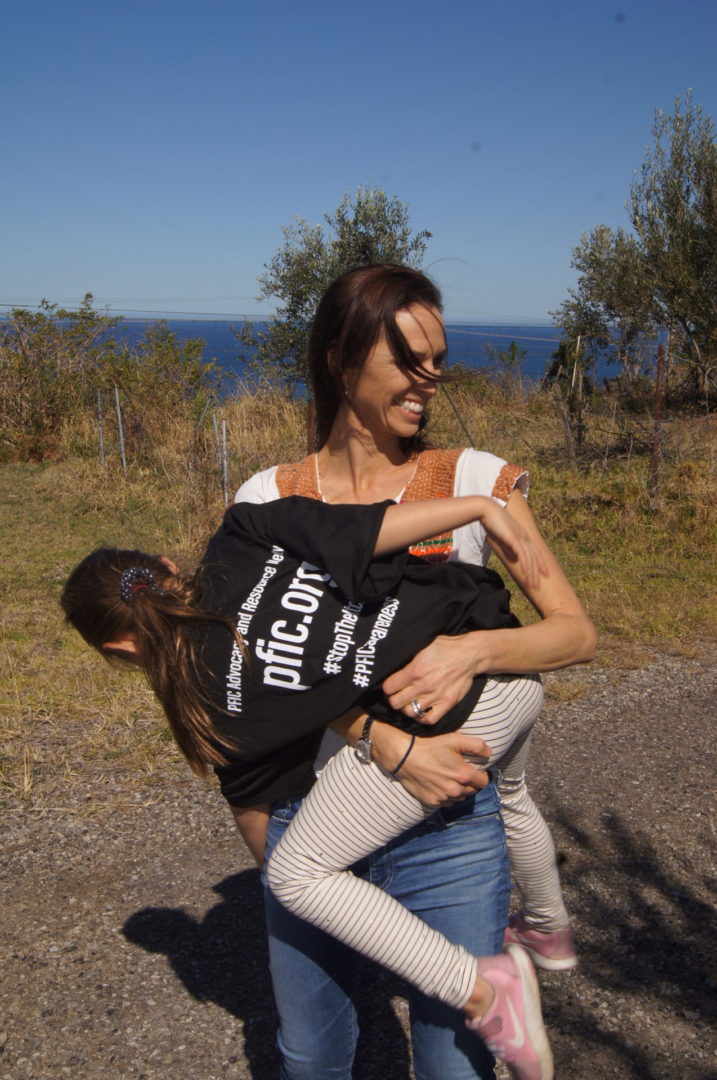 Director of Global Advocacy & Outreach
How are you connected to PFIC?
My daughter was diagnosed with PFIC 2 in 2012 she now has a presentation of BRIC meaning she has episodic Familial Intrahepatic Cholestasis.
Why do you advocate?
When Yolanda was diagnosed at five months old our world fell apart, not only did our precious baby have a serious liver disease, and to survive she would most likely need a liver transplant but there was no support in any form and very, very little information available.  The small amount of  information we did find was like reading a nightmare of our worst fears.
The day after her diagnosis I was holding my beautiful baby girl and it hit me like a freight train, I have to be her voice and I have to advocate.
A week later we met with the paediatric liver team at the largest children's hospital in Australia. They confirmed how serious the disease is and confirmed the devastating news, that there is no effective treatment for PFIC. I couldn't believe my baby had to just go on suffering. They began to mentally prepare us for the reality of a transplant. When I asked if they had any information about PFIC, the answer was a simple 'no'. I was sick to my stomach with fear, loneliness and despair. But I had a conviction inside of me to fight  for her right for good health. She deserved PFIC to be studied and researched, she deserves the best treatments possible. I knew I had to do all I could to put PFIC on the map and to raise as much awareness as I could, and to do whatever it took to help create effective treatment options for Yolanda and other PFIC patients.
When I finally found the Facebook group BRIC, PFIC and other rare liver diseases, I couldn't believe I had found PFIC families and patients just like us, scared, tired, worried and desperate… but at least now I had support and it made the world of difference.  I read every post on the page, I devoured every piece of  information. I also connected with Robin Marceca, a mother of two PFIC children. Robin  had set up the website PFIC.org and was advocating publicly for PFIC.  In 2017 after many years of advocacy she asked  if  someone else would  take over,  that is when Emily, Tara and myself put our hand up and agreed to take PFIC.org forward.
What is your role in the network?
Director of Global Advocacy and Outreach and Co-founder of the PFIC Network.
Where are you located?
We live in Australia, on the N.S.W's South Coast.
What do you hope to accomplish?
To help find safe, effective ways to stop the horrendous, painful, debilitating and incessant itch.
That any PFIC patient or family around the world will be told about the PFIC Network at the point of diagnosis. I want them to know that they are not alone, we are here for them, we are here for the whole journey and we get it.
I hope to be part of the process in finding a cure for PFIC and all it's subtypes.
I want PFIC to have a voice that is heard loud and clear, by clinicians and the wider community.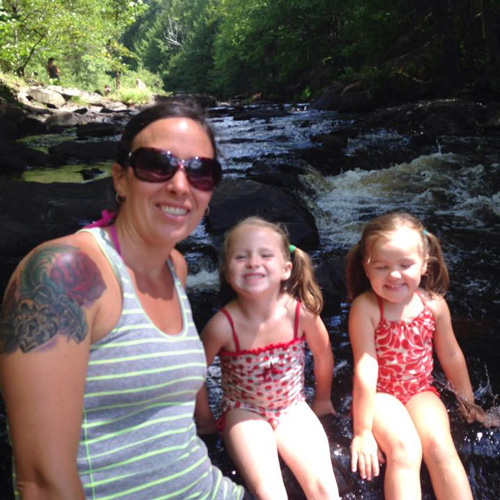 Executive Assistant
How are you connected to PFIC?
My 11 year old daughter was diagnosed with PFIC2. I also have a second daughter who has had genetic testing done and found out that she is also a carrier of PFIC.
Why do you advocate?
When I look back to 11 years ago, I remember bringing my brand new (first baby) to her pediatrician when she was 5 months old because she was covered in bruises (a very uncomfortable situation for both myself and her doctor). That night I got a call from him asking us to come back to his office in the morning. We were immediately sent out of town to the children's hospital because her blood was not clotting. That's where we found out there was something very wrong. After a few misdiagnosis we found out the week of her second birthday she had PFIC thanks to genetic testing. It was the worst news I had ever received. Her specialist advised us that is was incredibly rare and it will lead to liver failure if she does not receive a transplant at some point in her childhood. We were also his first PFIC patient so he was learning too. He told me not to google PFIC, because it would scare me. Naturally I did not listen to him, and yes it was awful. I was told I would never meet anyone with PFIC.
I eventually found a support group on Facebook years later. A few years after that, someone (Emily) asked if anyone would be interested in a family conference. I jumped at the opportunity and in June 2019 my entire family got to meet 22 other PFIC families, and that changed our lives in a wonderful way. The second I got home I emailed Emily to tell her I wanted to be on the PFIC board of directors.
I advocate in hopes that no other family has to go through a PFIC diagnosis alone, to have their questions answered, and to have a positive outlook on the future.  I advocate to get our PFIC community heard so that one day we have more treatment options available. I advocate to #stoptheitch.
What is your role in the network?
I have been on the Board of Directors since July 2019 and just recently decided to take on the role Executive Assistant.
Where are you located?
I am located in St Catharines, Ontario, Canada (15 mins from Niagara Falls)
What do you hope to accomplish?
I hope to get all PFIC patients voices heard. The world needs to know what PFIC is and the urgency for more effective treatments. No child should have to live with the horrible effects from PFIC. I hope to provide answers and support for newly diagnosed patients, something that was never available for my family 11 years ago.
Parent & Patient Advisory Board
Emily Knakmuhs
Alexandra Perez
Charmaine Gravener
Laura Soe Jakobsen
Randi Rering

Karen Hawman


Global Advisory
Board
Francesca Lombardozzi (Italy)
Bernadetta Skora (Malta & Poland)
Malti Lakhani (India)
Nikolina Adamic (Germany & Croatia)
Sadia Hassan (Pakistan)

Claire Brinkley (United Kingdom)

Tamara Snijders (Netherlands)
Interested in Joining Our Team?? We're accepting new members on our Advisory Boards. Contact us!
PFIC Network Organization Information
Full Name: Progressive Familial Intrahepatic Cholestasis Advocacy and Resource Network, Inc.
Legal Name: PFIC Network, Inc.
EIN: 83-1084501
Mailing Address:
PFIC Network, Inc.
PO Box 551
Stanton, KY 40380, USA