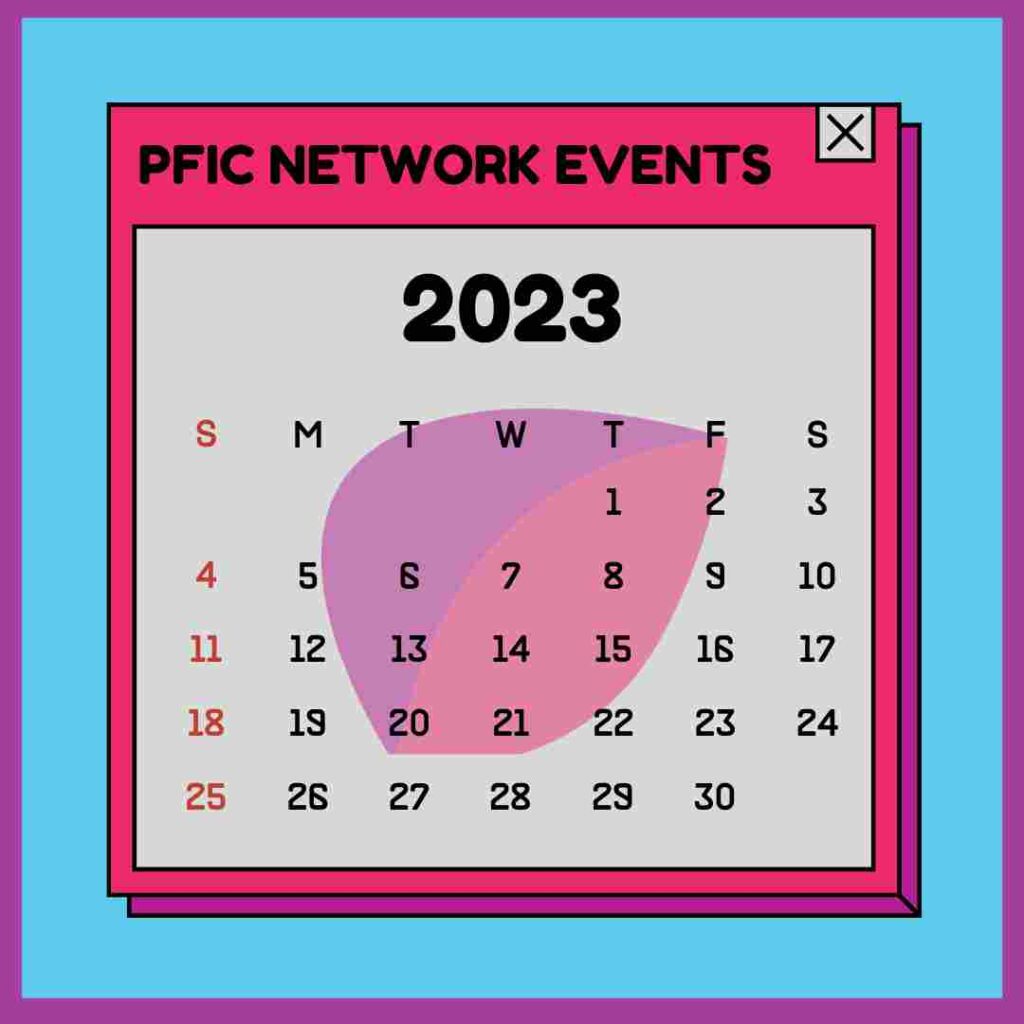 PFIC Network Events Calendar
Welcome to the PFIC Network Events Calendar!
It provides an overview of upcoming PFIC Network events, meetings and virtual gatherings. Our goal is to offer events that educate and support patients as well as inspire hope in the PFIC community. While the majority of our events are virtual, we strive to offer opportunities for in-person connection as well.
Our two major events of the year are the Family & Scientific Conference in the spring and PFIC Awareness Day on October 5th. Throughout the year, we host monthly virtual support groups for PFIC patients and caregivers, as well as a variety of advocacy-focused meetings, such as the International Alliance.
We hope you will be able to join us! Please sign up for our mailing list to stay in the loop about other upcoming special events, such as webinars, fundraisers or advocacy meetings.
Please contact us if there is a PFIC-related event you would like us to add to the Events Calendar.
Scroll down to view upcoming PFIC Network Events
Latest Past Events
Most of our programs focus on supporting PFIC patients and their caregivers. The impact of PFIC spreads far beyond this group, though. If you are a non-caregiving relative or close […]
What the support group is about – The group offers a safe and welcoming space in which parents and caregivers of PFIC patients can connect with one another, share their experiences, […]
What the support group is about – The group offers a safe and welcoming space in which adult PFIC patients can connect with one another, share their experiences, and offer one […]