The Importance of the Patient Registry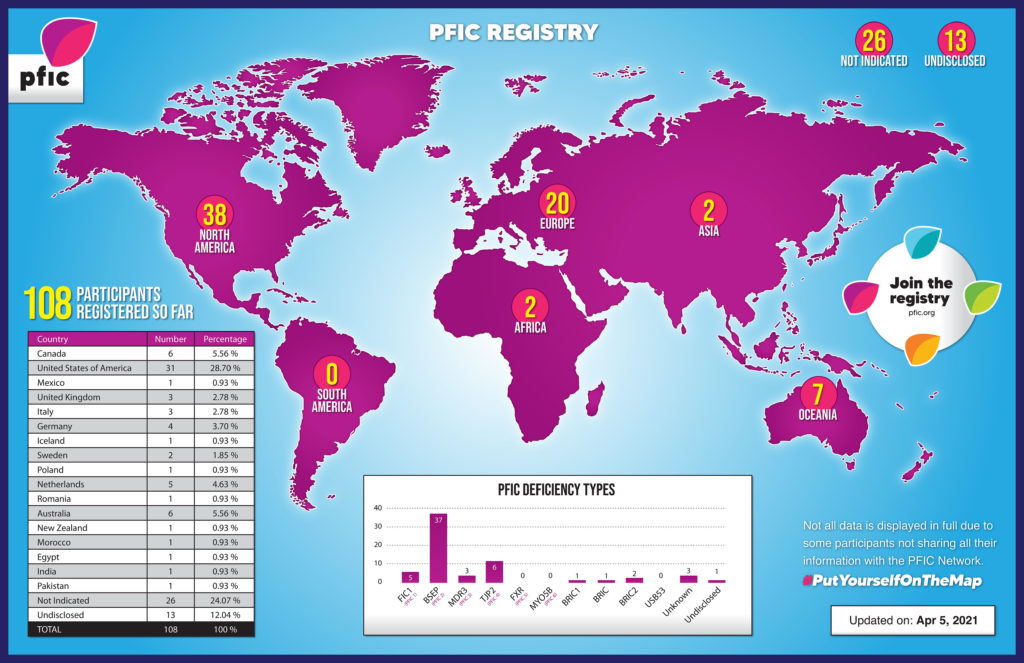 We get a lot of questions here at the PFIC Network about the future of treatment options, help for specific types of PFIC, and how will medical professionals ever study this disease further? There are a lot of unknowns when it comes to rare diseases like the one we represent, but there's also a lot that people are trying to figure out. Our goal is to break down what is happening, what doctors know already and what they may not know yet.
Treatment options and research take time, like anything else. There may have been a huge breakthrough in research or a clinical trial may be progressing and it all seems very promising. The reality for our community, though, is that there is still A LOT of work to be done. These breakthroughs are wonderful, but they may not be available or accessible to everyone in need, and it certainly won't be overnight.. Having variables like the different types of PFIC and BRIC changes the research and trials that go into a drug, or therapy because they are affected in different ways. Certain subtypes, cohorts, or populations of groups may be left out of certain research research opportunities for various reasons. It may make the people in these groups feel like they have less hope. . In a rare disease, there is simply not enough data and statistics to know what will work and what won't. Sometimes this may not feel fair to these patients, but having data is the only way that science can move forward in both a safe and an effective way. Our community is very fortunate to have a community of doctors, scientists and researchers who are committed to finding answers. We are not scientists, but we can do something to contribute and help accelerate their research forward.. Patients can contribute to research gaps by staying in touch with us here at the PFIC Network and taking the right steps to fill out our PFIC Patient Registry.
The PFIC Patient Registry can help to identify these cohorts of patients and show the need of each. It was developed by the patient community, with the support of the medical community, to help find numbers of patients to contribute to much needed data. If you have a rare subtype of PFIC, then even more reason to join. Help research help us.. Right now we have 108 registrants but only around 57% of participants have completely filled out the full questionnaire. Hitting the 100 registrant before we approached the FDA in March, 2021 was our first goal. With your help, we met and exceeded that goal. Our next goal is to improve our participation rate from 57% to 75% who have completed their registry. If 15 people who started their registry would go in and complete it, we can meet that goal. Completion of the questionnaire helps ensure the quality of the data, and helps the registry stay an important tool for advocacy, researchers, and advancement in trials… And think about it….if all 15 of those people had the subtype PFIC 1, for example, the cohort of PFIC 1 patients would increase from 4 to 19. Showing this eagerness in filling this gap by subtype could be the tipping point in providing more research and trials for these patients.
So please, if you haven't already, finish your PFIC Patient Registry for us, and for the PFIC community. If you have any questions you can go to our registry page where there is an FAQ, or if you have further questions you can contact us directly. Together we can work towards improving all lives in the PFIC community.